Unfortunately for me, I am graduating to somewhat more expensive nail polish. I haven't gone completely crazy and tried any Department Store brands (.....hello.....

Estee Lauder

.... ouch!) But I've gone all in on the

Sephora X System

and purchased the entire

4 bottle system

and I'm a little sad to say I'm experimenting with

Butter London

, but so far not the full plunge to get the whole set up.... yet
.... but frankly, I can feel its coming.
But when trying out the trends, I specifically went looking for the cheaper stuff.

(I wish I had thought to go even cheaper to Wet and Wild Brand for $1.99, and

I think its surprisingly a good one for $1.99.
)
My thoughts on blue nails:
I picked a week when I knew I wouldn't be in court

Everyone comments on blue nails

It was a really pretty color especially against my pale skin. It did not make me look half-dead like I thought it would (green does that to me)

The youth high school girls love it

Its not something I am going to do every week

It was thick and two coats colored really well but chipped easy. I got three good days out of it but still think I am pretty smart for buying the cheap blue polish

Chips show on bright blue polish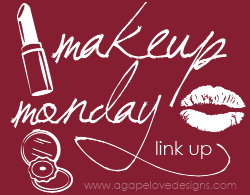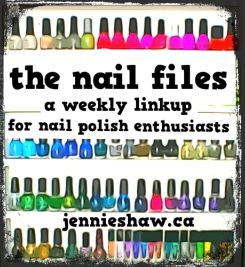 I'm linked

here

with the Nail Files
I'm linked

here

with Make-up Monday