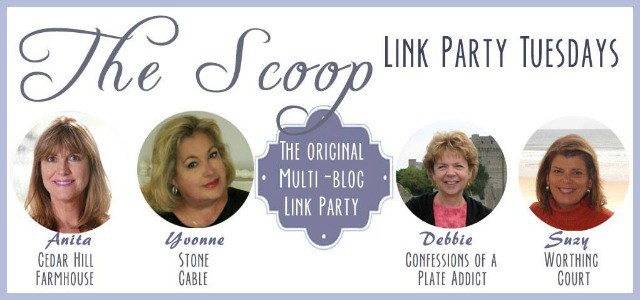 I'm linked

here with The Scoop
I frankly dont even think it is a recipe. I honestly think I was expermenting one day and just experimented until I got it right.
I cant remember. But I've been making this for quite a while, and it is the perfect thing to take to a party. Everyone loves it. It taste "fresh" and healthy.
Here is what I do:
one or two ripe avocados
half a lime squeezed in
chopped cilantro
salt and pepper (generous amounts of each)
a roma tomato or two chopped
some purple onion
chopped garlic (sometimes I put it in, sometimes not)
Then I squish it all together with the back of a spoon.
Im linked here with

Ms. enPlace